Become a super 'Wongie' and join my VIP membership :)

I'm starting a VIP membership to give my super Big Wongies an opportunity to show their gratitude, support me and receive something valuable in return. If you didn't know already, making cello meditations is my full time job and my life path. I am dedicated to creating & sharing my music to the world and if I can make a living from it I'll continue. THANK YOU!

As a VIP member you will get:
- access to VIP member-only releases i.e. 60-minute extended mixes of my meditations & other exclusive/unreleased tracks.
- automatically gain access to all my ambient cello EPs (+ new tracks every week)
- ability to download and listen offline on the Bandcamp app for iOS and Android
- more gifts, perks and rewards coming soon!

THANK YOU FOR YOUR SUPPORT.

- GIVE A SUBSCRIPTION AS A GIFT -
1. click the subscribe button, while logged out of any Bandcamp accounts
2. enter the intended recipient's email address in the subscription signup window
3. ask the recipient to check their email
4. once the recipient clicks the activate button, they are subscribed!

Much love,
Janice

P.S. For those who don't know me, a bit about my music: I make what I call ambient cello meditation music, with my cello (sometimes a guitar), effect pedals and a loop machine for the purpose of meditation, going deeper, or helping to fall asleep.
You're a subscriber
Thank you!
* Downloads are DRM-free and available in MP3, FLAC and
more
.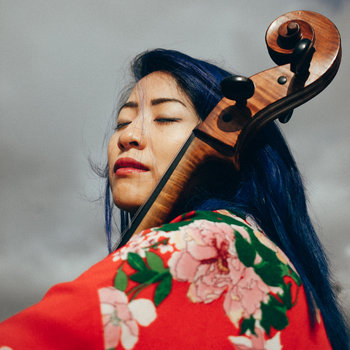 The Wong Janice
Amsterdam, Netherlands
Where Ambient Cello Music Meets Meditation.